DARK & AURORA GUIDE!
This is a guide of Aurora and Dark Area! It just consists of the information of the bosses and the drops!!
Many people ask how to get 95 equips, and of the boredom i make this guide xD
First to get Aurora or Dark u have to go to the Snowman NPC (at 2202,2774 argent) and select "Go to North Ville" and teleport!
From there you will see a big man with virgo set xD
Click him and then you will get the option to teleport to Aurora area or Dark area! (Make sure the map is on at the time)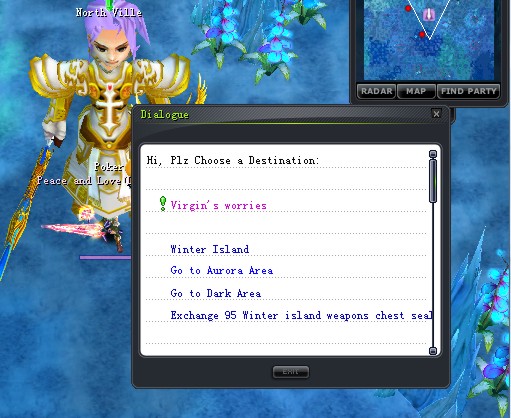 Thats it now go to the area which u want to go xD
Aurora Area
Boss 1 (Firm Guard)
This Boss is really easy to kill, u can solo it!! it's located in 184,94!!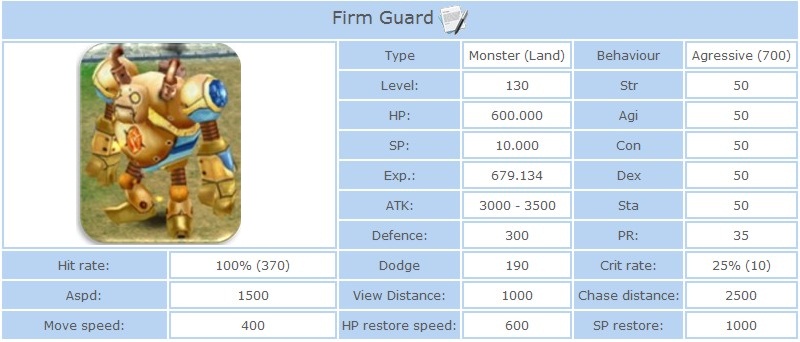 Dops
-Robot Wheel
-Metal Funnel
-Rune of Courtesy
-The Box of Prowess (SS 95)
-Melancholy of Tidal
-Sealed Aurora Sword (95 crusader sword, very rare drop)
Now lets head to Aurora 2!! Go to the portal of aurora area 2 at 355,177!! And head to Fury Kara at 187,102!!
Aurora 2 Boss (Fury Kara)
Well its not that easy to kill, i suggest u to go with a cleric/SM with recover skill unless you are a bow SS!!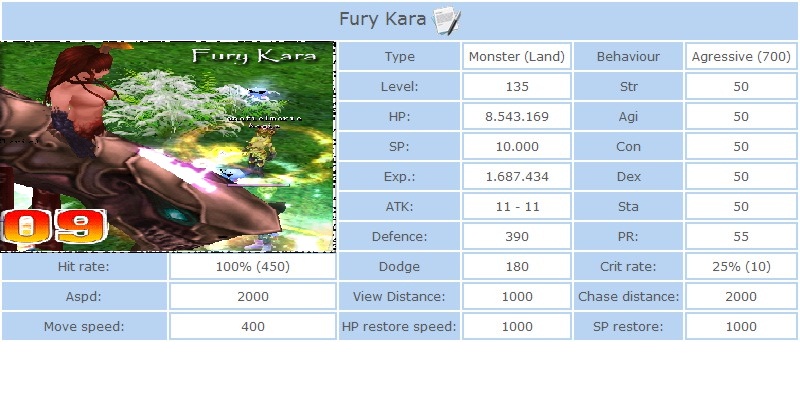 Drops
-Rune of Justness
-The Box of Hornor (Crusader 95)
-The Box of Sacrifice (Champion 95)
-Sealed Judgment Shot (95 Gun)
-Sealed Bane Bow (95 Bow)
-Sealed Crusaders Shield
Dark Area
Boss 1 (Vicious Relic Protector ) Its located at 360,450!
This Boss is like aurora 1 boss, easy to kill!!
Drops
-Robot Wheel
-Metal Funnel
-Rune of Pity
-The Box of Justice
-Sealed Dreadful Dagger
Now in Dark area there is 3 portals to go into Dark are 2! U can choose any portal u want xD
Portals are located at 315,185|187,477|138,197
Dark area Boss 2 (Morpheus Abyss Demon)
This is the hardest boss for me well!! It takes much longer than any other boss to kill this one!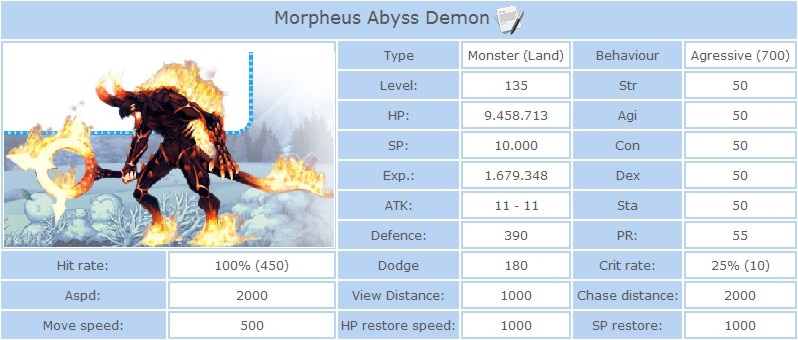 Drops
-Devil Gem
-The Box of Empathy (Cleric 95)
-The Box of Inspiration (SM 95)
-Sealed Redemption Staff (SM Staff)
-Sealed Amulet staff (Cleric Staff)
-Sealed Aegis Sword (Champ 95 weapon)
-Rune of Courage
Thats all!! Hope this is helpful!
Sorry for my bad english!!
Cradit to http://piratia.arbah.ru
-Poker-
Reporter





Posts

: 64


Join date

: 2010-01-15


Age

: 24


Location

: maldives




---
Permissions in this forum:
You
cannot
reply to topics in this forum